Today I'm excited to welcome Jesse Bickley from Willow Brook Homestead to the Roots and Refuge Podcast. Come join us as we discuss what it's like to build a homestead from scratch, how to stay motivated (while not letting fear be the motivator), and knowing how to continue moving forward, one step at a time while remembering to run your own race.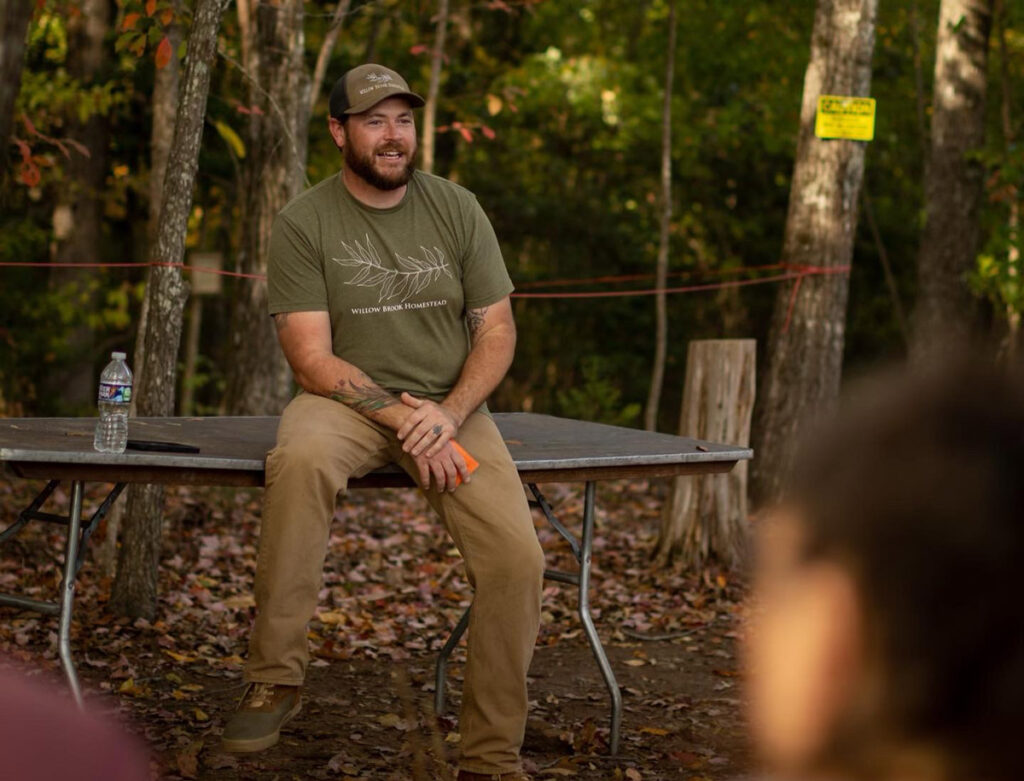 Jesse is a friend of ours who comes around regularly. He's local to us here in the Midlands of South Carolina and we've really enjoyed getting to know him and his family over the past little while.
Jesse has been sharing his journey of homesteading through YouTube, Instagram and TikTok. Since he started this journey in the midst of the pandemic, it's been really fun to watch what probably many of you all are doing right alongside him as many of you really took a deep dive just a couple of years ago.
Jesse grew up with a father who processed wild animals and a brother who hunted. So he was no stranger to acquiring the food you put on your table. He grew up as a "free-range kid" and in the past few years has learned to hunt, process his own meat, raise backyard egg-laying chickens, grow a garden and so much more to provide for his own family.
Once the pandemic happened, they decided to jump in with both feet. It's been two years now and they've made some great progress on their homestead. It comes with mistakes and lessons learned, as we all know. They also gave into the fear of the pandemic, which is never productive when fear is what's motivating you.
In This Episode:
Mistakes Jesse made when he first started homesteading, and how he learned NOT to let fear be his motivator.
Butchering your own meat.
Rendering and using lard, tallow, etc.
The difference between food in the south vs. the rest of the states.
What it's like raising South Carolinian kids.
The recommendation for growing what you like to eat.
Know what you want out of your homestead and let those goals be what drives you.
How to grow a garden to make homemade pizza.
The great accomplishment of replacing the grocery store with your own homegrown items.
Preparing yourself for the day you go out to a restaurant and are disappointed by the quality of food you receive because what you grow and cook from home is better.
How to utilize Pinterest to make (from scratch) those convenience items you love to buy!
What the year ahead looks like for Jesse and Willow Brook Homestead.
Where to Find Willow Brook Homestead
Find Jesse and Willow Brook Homestead on the following platforms:
More Posts You May Enjoy