Welcome to the new Roots and Refuge Podcast. We're so glad you're here, and we hope you'll stick around for a while. If you'd like early access to our podcast episodes, join our Patreon page.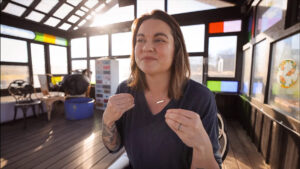 The truth remains that there's no better time than now to look at what's in your hand, then ask yourself what you can do with what you already have.
There's a lot more to watch right here!
Suck it up and plant | VLOG
How about this weather? | VLOG
Seeds don't expire! (Garden Seed Sale Unboxing)
Not as spry as I was (back home updates) | VLOG
Bad at math (evening egg round up and cloud shirts) | VLOG
Late May Rainy GARDEN TOUR | 2023 Garden
A lush homestead morning (and a video making fail) | VLOG
These amazing eggs (and the first tomato of the season!) | VLOG