Time to get those hands in the soil!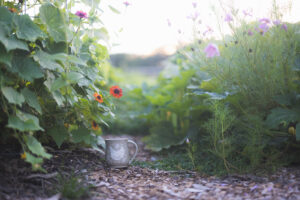 For many people, music, gardening and creativity may not go hand and hand, but for me and my guest on this podcast episode, they absolutely do. Join me and Daniel as we discuss all things creative and their meaning in our lives.
Everything you need to know! How to buy, pollinate and even save seeds. Jess walks through it all!
We spend lots of time in the Garden!
Full on rabbit hole here! Watch one...watch them all =)