This is the second podcast and blog post in a series of questions and answers where I'm answering your questions based on various topics that you all asked me on social media. Today is the content creation and business edition.
Though this topic may not be for everyone listening, I also know there's been a huge uptick in people wanting to start an online business surrounding the gardening genre. So for those looking to make it a part-time or full-time job, hopefully, some of the things I share today will be helpful.
This is episode number five of the Roots and Refuge Podcast. If you've missed any of our previous podcasts, you can listen to them right here on our Roots and Refuge podcast page.
For early access to our podcast episodes, to join our monthly live video calls, and to be entered into a chance to win a trip to Roots and Refuge farm, be sure to join us over on Patreon. Now back to today's topic…
I am a huge advocate for content creation. While social media oftentimes gets a bad rap, I think we can manage ourselves online and have a great opportunity to learn and grow from the content out there. I'm convinced I've become a better mother, homemaker, farmer and gardener because of the resources and the community that social media provides.
In This Episode I'm Discussing:
How to Get Started on YouTube (and blogging).
How to handle negative comments.
How did you first begin marketing your channel and starting your business?
Is it hard to find some downtime where you don't feel compelled to make content?
If I weren't a vlogger, what is my dream job?
Any plans to release a book of poetry?
When can we order coffee from Buelah Roasting Company?
What are the next steps with the Learning Center?
How to get started blogging and on YouTube?
My answer is probably maddeningly simple, but it's just to start.
I don't have a five-step course, it's just to start. Don't wait until you can buy a $5000 camera, your videos may not be that much better just because of your camera. Get used to being on camera first, learn how to edit, learn one new thing at a time and let yourself grow naturally.
It will be uncomfortable, as learning something new usually is. I don't know one person who looks back at their first video and thinks they nailed it.
You're going to develop and you're going to get better.
Consume What You Want to Be
Another tip is to consume what you want to be. When I first got started I used to watch Casey Nystad. He was one of the very first daily vloggers. Prior to that, he did some producing, so he definitely had a leg up. But he's also a superb storyteller and I found inspiration in this.
Even now I'll go back and watch some old videos of his to find inspiration. If you can find someone who inspires you to create, keep those in your back pocket for those days you need a little extra motivation and inspiration.
Know Your Why
Be very aware as you start What are you doing? Why are you doing it? Keep your why at the forefront and be sure you're taking steps to accomplish this.
Having your why clearly in front of you will help you stay on task.
Meaningful work is so fulfilling!
Be Honest and Authentic
Know who you are and the story you want to tell and be honest about it.
Create around what you are and what you know and NOT about what you think people want to hear or see.
This will never be authentic and it will be obvious.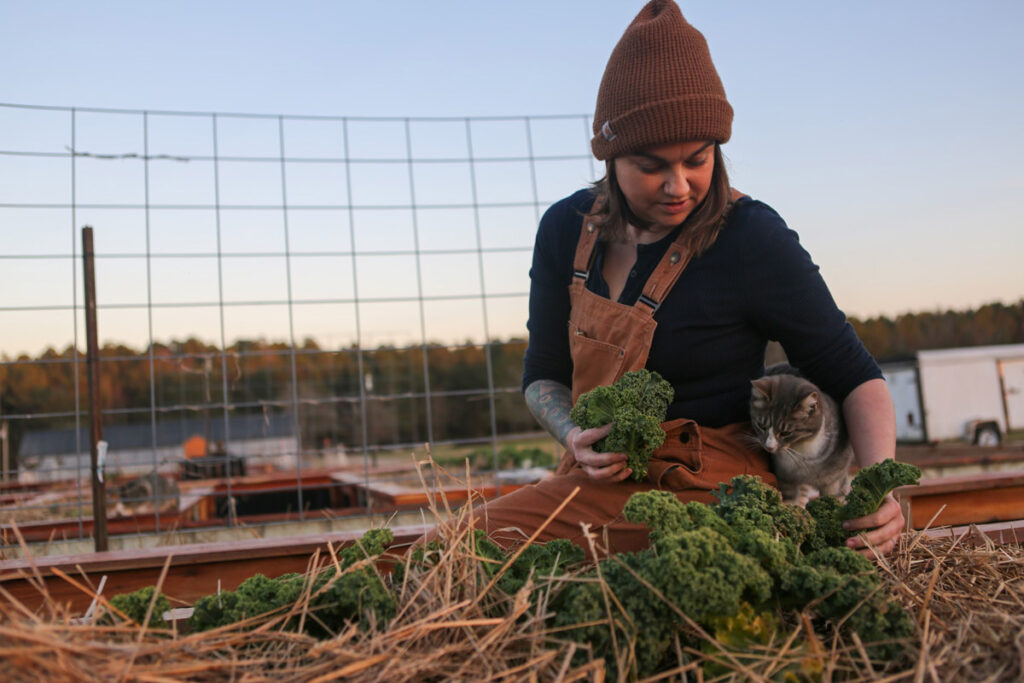 How To Handle Negative Comments
Everyone knows the comments section on social media is a really rough place to be. In fact, this is one of the most popular questions I get from people considering starting a YouTube channel.
You can get 100 positive comments and one negative comment and have it erase all the good ones. This is our common nature and it really stinks.
I don't think we're wired to receive input at the level that social media gives us. For me, after five years of doing this, those negative comments no longer get my goad.
But I also know that if I'm having a bad day, or am feeling extra emotional, I can tell when I'm not in the right headspace to head into the comments section. So I'll wait until another day.
I'm not one to say completely ignore your comments section. I actually think this can lead to more negativity.
The comments section on social media makes people way more forward than they'd normally be. You wouldn't often run into someone at the grocery store who would voluntarily say how you're going to hell because you have tattoos.
Build a Relationship With Your Audience
The first piece of advice I would recommend is to build a relationship with your audience. Be vulnerable and transparent. By doing this you're going to make connections with them, you'll strike a chord in their hearts and they'll begin to lift you up and even defend you from those negative comments.
Know What's True in Your Life
Know what's true in your life. Know who you are so when someone comes against you with comments you'll know they're not true.
The hardest comments I have are those that are accusatory and that I fear might be partially true or speak to your own insecurities.
But if you can stop and ask where this is coming from. Or if I sat down with Jeremiah and he came to me with a legitimate concern, I would listen. But a complete stranger shouldn't mean that much.
Just know that many people who make hurtful comments are usually speaking through a wound. And always remember that people will be speaking to you through their own lens. Sometimes that lens is very dirty.
My rule is that I don't respond to the negative comments until I've responded to all the positive comments. The beauty of this is that I can usually never respond to all the negative comments.
Some people recommend engaging even in the negativity because it brings engagement to your brand and can help grow your channel. But I don't like to banter and engage in this way. But if you bring nastiness to my channel, you will be banned.
Criticism Can Produce Growth
Just remember that criticism can be an incredible gift for growth. People pay money for someone to come and tell them where they can grow.
If someone complains on my channel that my music was too loud and they could barely hear me. So I can take that as information moving forward and when editing my next video.
Putting yourself out there is a very vulnerable thing. Know this before getting started. But also know that the growth can be fantastic.
How did you first begin marketing your channel and starting your business?
For me, it was definitely because of a leading from the Lord. I was doing a lot of research on how to get out of debt, and it was just something that I knew in my knower.
I knew I didn't have all the answers, I just needed to do what I could. It didn't start off fast, and I didn't go out and "market" myself by promoting on social media platforms.
Network & Be Authentic
I truly believe you will have more growth through networking and authenticity. This is coming from my personal experience. But if you truly feel like it's something the Lord is leading you to do, then be honest, be real, do your best and show up, and do it unto Him, then see Him do the rest.
If you put too much focus on promoting, you'll end up putting too much focus on what you think people want. And I would hate to see you get locked into that.
Use What You Have to the Fullest
I've always had the goal of using the gear and equipment I have at the time to its fullest. Being mindful of light, angles, and quality of exposure, audio and being authentic. Now that I've focused on that for five years, I have yet to run out of things to improve or grow upon.
When you focus on these things you now have something that people will promote for you because of the beautiful thing you're completing.
Truthfully, those first 100 videos, posts, reels, etc. are like creating a catalog of content for people to watch when they do find you. When one video goes viral, have that bank of videos for those people to continue the journey and keep watching.
Yes, 100 videos seems like a lot, but once you've been doing it for a while that seems like a tiny portion.
Is it hard to find some downtime where you don't feel compelled to make content?
This is a great question because it takes a lot to rewire your thought process and enter into a way of life where you regularly pick the camera up.
When you're first getting started there will be many moments you wished you were filming… then there's a moment when the flip switches and you naturally pick up the camera.
Sometimes during my journey, I was doing daily content, and I've weaved in and out of that over the years.
At this moment there are many things I'm willing to leave on the table and not turn the camera on, but this is where I am in my journey.
Set Times of Intentionality
There are times you need to intentionally pick up the camera, and times you need to intentionally put it down.
There are times that setting the camera down, and not filming something that could earn my family money, is more about breaking open an alabaster box, like Mary did at the feet of Jesus, where I'm in the garden, in my sacred place, and I don't pick up that camera and I don't earn an income from a video.
It was so helpful during my time of illness this last fall to have Miah there to let me know that NOT making a video for a while is actually OK. To set the camera down and take the rest my body needed was a relief. But it takes intentionality.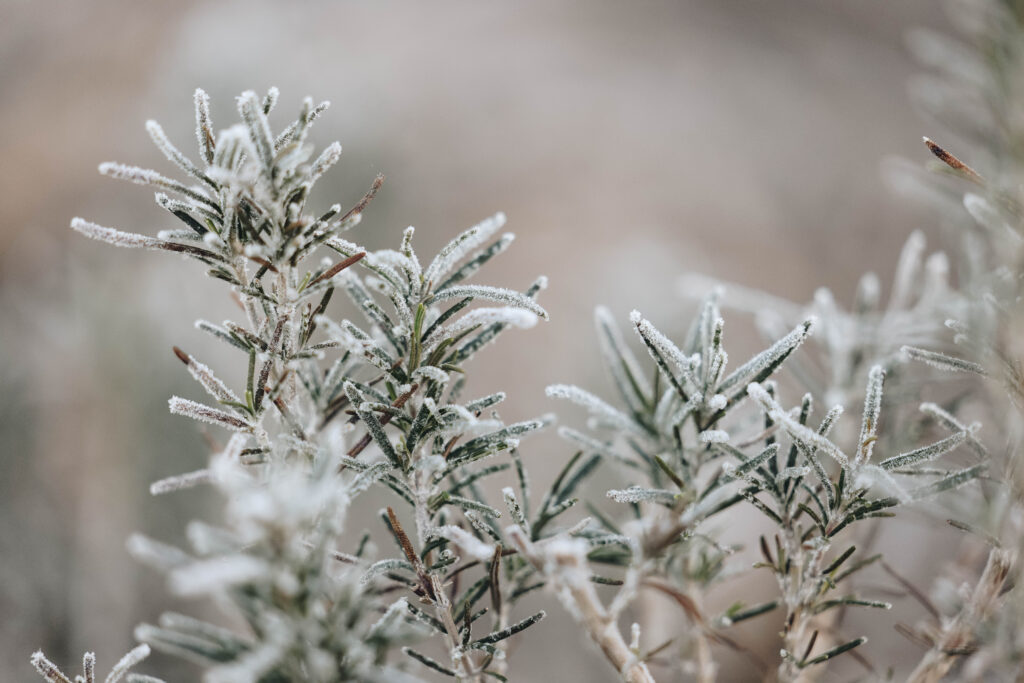 If I weren't a vlogger, what would my dream job be?
Truly I am living my dream job. Before I became a vlogger I was a maternity, birth and baby photographer and I enjoyed it very much.
And I do harbor a bit of a dream about writing books, now I know I've published two books, but I think the books I'd like to write are novels.
Any plans to release a book of poetry?
Yes… This is a hope of mine one day. I have been composing a book of poetry for quite a while right now in a journal. And I do share some on Instagram at the wordy wordsmith (?)
I haven't made any commitments to this right now, but it might be something someday that happens.
When can we order coffee from Buelah Roasting Company?
We're currently in the process of remodeling the business, we've ordered the equipment and much of what we need, but because of COVID, there are many delays and uncertainties.
We will open the roasting company in 2023, but it may not be until 2024 before the coffee house opens up.
What are the next steps with the Learning Center?
The learning center is the far-off goal of everything we're working on right now. If you listen to the first episode of this podcast, we go into greater detail about the learning center and our business in downtown Batesburg.
Right now, we're committed to making this happen at the right time, and there are things that need to happen first, which is where our focus is at the moment.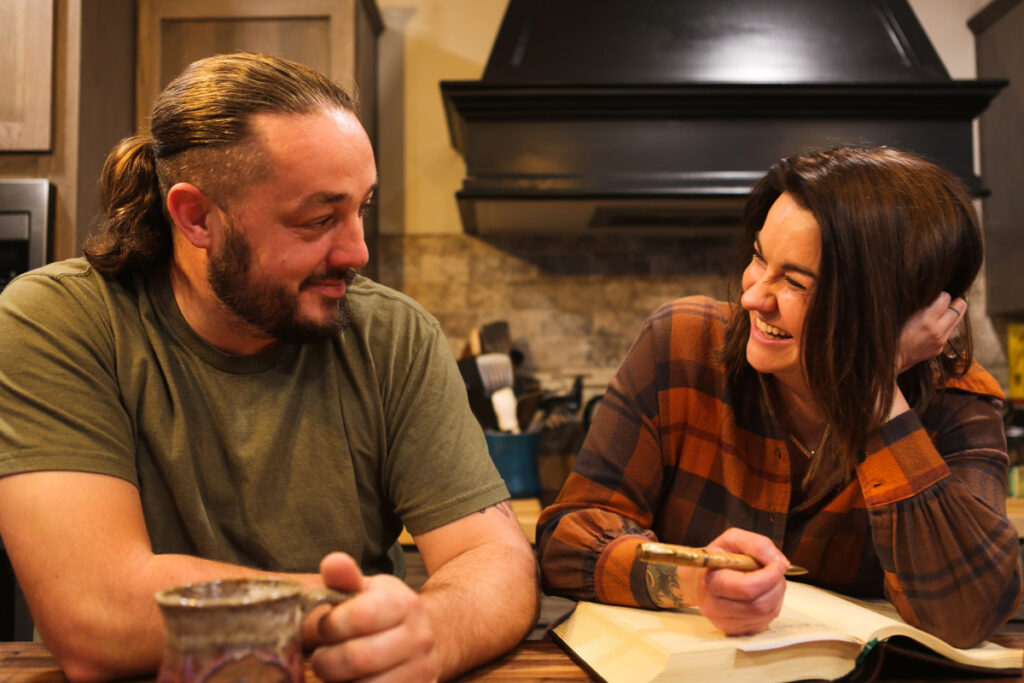 More Posts You May Enjoy