Welcome to the second episode of the brand new Roots and Refuge podcast, Social Media and the Modern Homesteader. I'm so glad you're here! In this episode, I'm discussing what it's like being a content creator, as well as what being a modern homesteader means to me.
If you're new here, my husband Miah and I purchased some land in the Midlands of South Carolina and moved our family here from Arkansas in 2021. I speak more about our journey in my first podcast episode. You can check out the Brand New Roots and Refuge Podcast episode here.
But now, onto this week's episode…
To get early access to our podcast (like episode #3, Our Five Year Plan), access our monthly lives, plus be entered into a drawing for a trip to visit our farm, join our Patreon page here.
Like I always say, turn your waiting room into a classroom. I desire that all our content, whether videos, blog posts and now podcasts, will help inspire you to do just that. Learn in the waiting and do in the doing.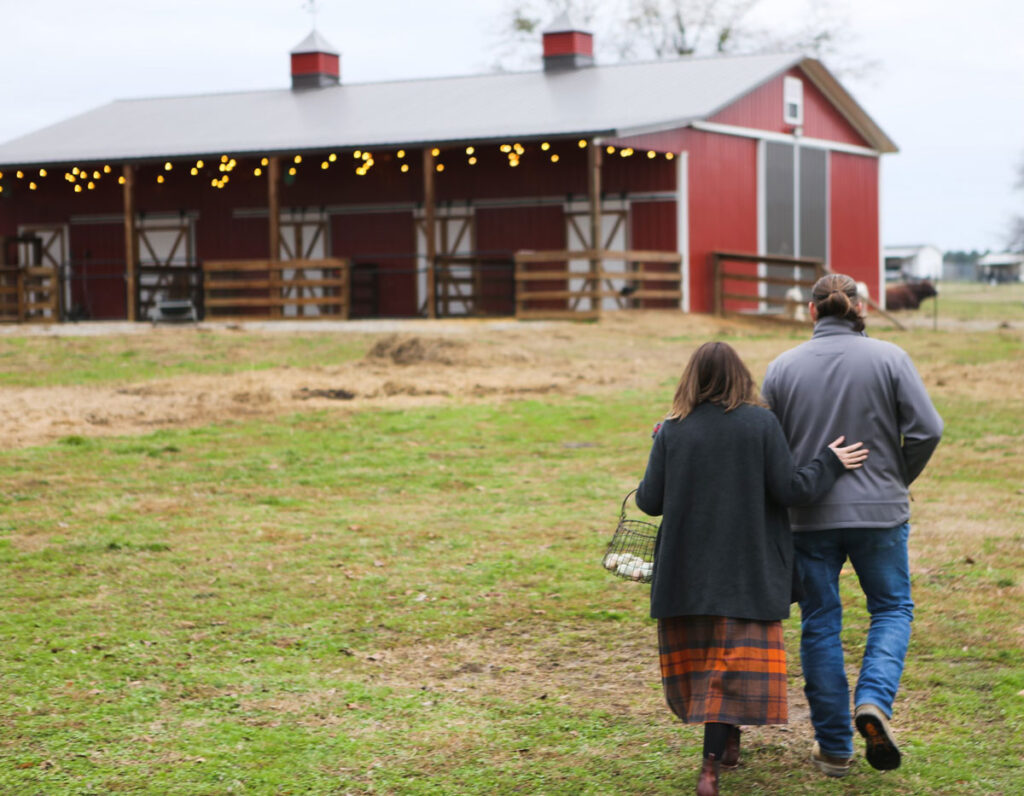 Homesteading & The Simplicity of Life
One of the things I love about farming and homesteading is that it's extremely grounding and basic. It helps you get back to the basic fundamentals of being a human. If you plant a seed, you'll likely reap a harvest. You don't plant a seed, you definitely won't reap a harvest.
Even keeping livestock speaks to the simplicity of life.
However, I'm also a content creator. One of the unique things about being a content creator is that I'm much more exposed to the outside world than I ever was before I started doing YouTube. I hear stories from people all over the world that help encourage me, open my eyes, and give me hope.
But on the flip side, I also have to be sure to take a break from social media from time to time as there's also a dark side to it all. The opinions, judgment, and overall loud voices of others can be great and positive, but they can also bring weariness. So there's a unique balance that must be struck in it all.
So, on one hand, you've got unplugged, grounded, and connected to the seasons, and on the other hand, you have this hive mentality, public opinions, and ideas coming at you at all times from left and right.
Both of these aspects of my life have their importance and have weighed heavily on my journey.
In fact, if you're listening to this podcast, then there are probably some of you who have gardening interests, while others of you may have an interest in becoming content creators. I want to welcome you both to take a seat at the table, and I hope you find what you're looking for, along with some encouragement from this podcast.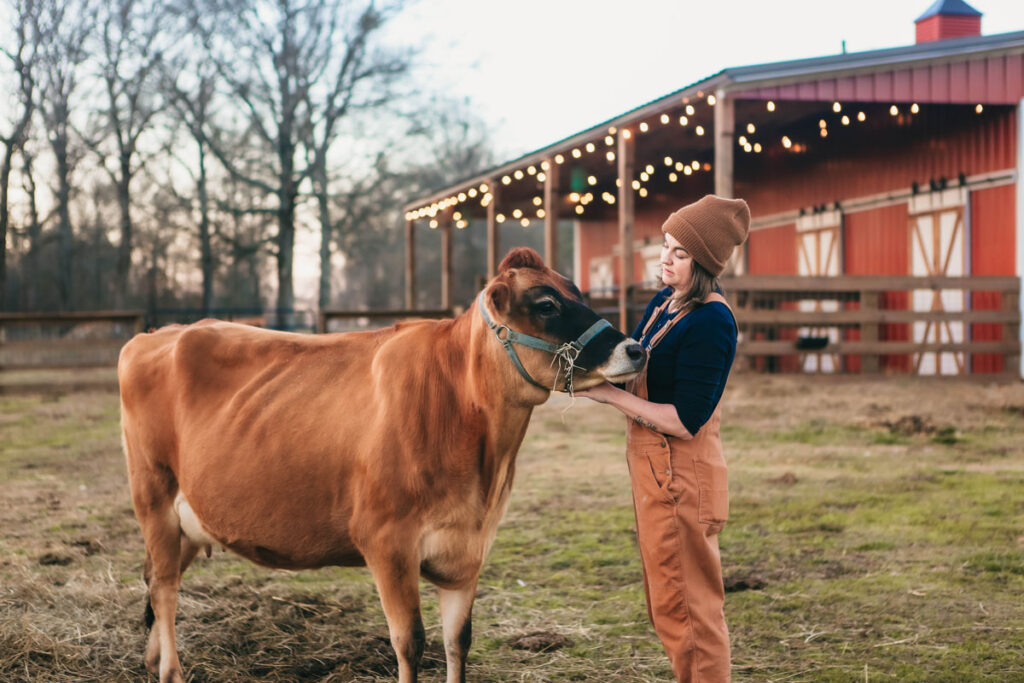 In This Podcast:
My book, The First Time Homesteader.

Modern Homesteading (verb): The act of living lightly on the land, of seeking sustainability and of growing food in a modern world. Involved in this lifestyle are conscious consumption, awareness of the partnership between humanity and the earth, a reverence for the beauty of life, the embracing of a slower pace, and a desire to eat well and steward well.

What it means to grow food in a modern world.
The change that's happened in the world and how it relates to the homesteading world.
The struggle between sharing real life and not sharing everything.
How to appropriately assign a place for those living your dreams when you can't live them yet.
Turning your waiting room into a classroom.
How to stoke the flames of the longings of your heart.
My health crisis and how it has affected my desire to homestead.
Influencer culture and how it's spilled into the homesteading world.
The connections homesteading brings.
The differences between homesteading today vs. 100 years ago.
Homesteading with Google. Information is at our fingertips like no other time before.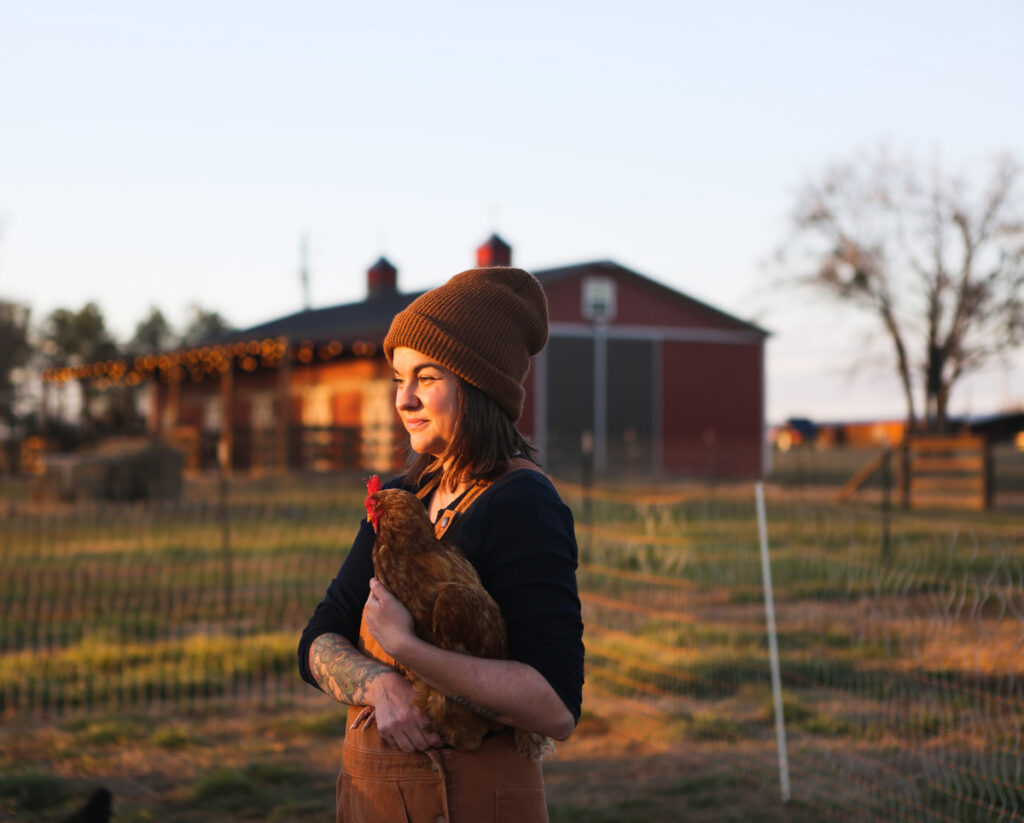 More Posts You May Enjoy