The art of hosting well is something that's learned over time. Most people I know aren't incredible hosts (or hostesses) on their first try. If you're anything like me, you may shy away from hosting because of social pressure, being an introvert, or having a "messy" house. But I'm here to say hosting has its many benefits as well.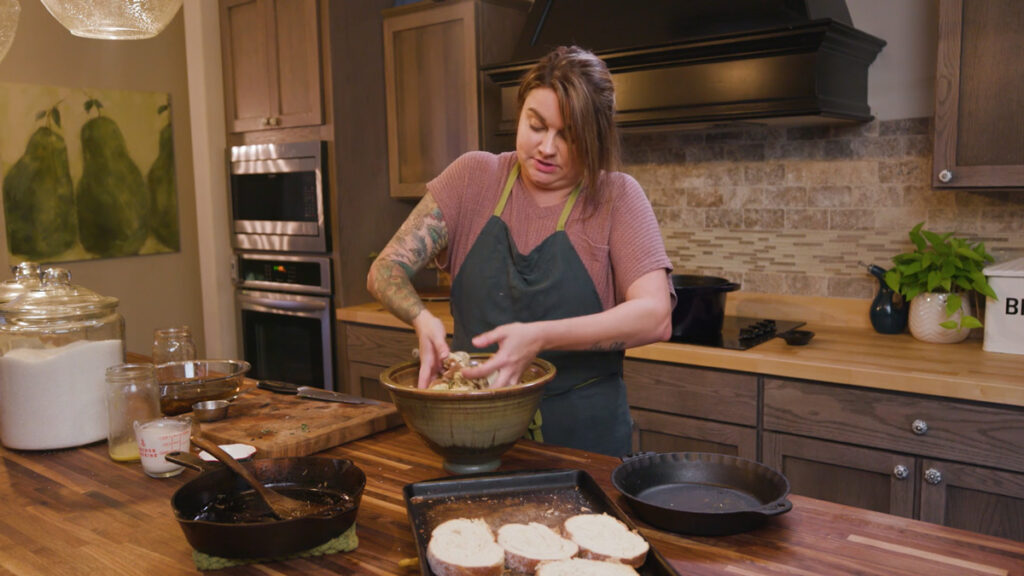 Homesteading is a very home-based lifestyle. The more you embrace homesteading, the less you'll likely find you need to leave your house. Because of this, we find joy in hosting well. Being hosts for our friends and family is important because it helps us keep and maintain important relationships.
What is Hospitality?
The actual definition of hospitality is "the friendly and generous reception and entertaining of guests, visitors or strangers."
Hospitality can look very different for each of us. But by inviting someone over and sharing your life with them, it brings joy not only to those people but yourself.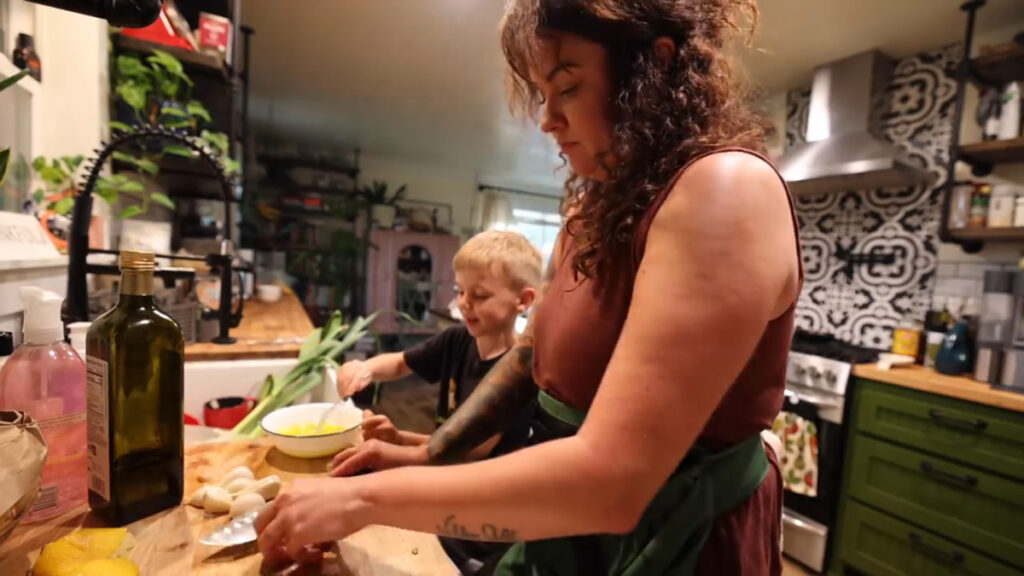 In This Episode
Homesteading can be very isolating. Especially when you're just starting… before you've found "your people."
Once you start cooking home-grown food from scratch, you'll realize just how good food can be. For us, this meant going out to eat became less appealing.
After going to an event where we tasted homemade charcuterie, we were inspired to come home and start raising pigs. We now feel called to host people and feed them well to inspire them to get started on their own journey of home-grown, home-prepared food.
Being hospitable homesteaders is the next level of hosting!
Hosting is essential and has many benefits.
Hosting isn't comfortable for everyone, myself included, but it's important. It teaches generosity. It helps you overcome imperfections (especially for people who feel embarrassed about their homes). My motto is, "It is what it is!" I'm not a good housekeeper; we'd never host people if I waited until I was.
Hosting costs something, but it's so rewarding when considering it an investment in people and the community.
Sometimes opening yourself up to people can hurt, but don't let that stop you. Let that teach you to grow, pivot, adjust, and move forward.
Choosing authenticity can make you a better person. It has in my own life.
More Posts You May Enjoy