Are you ready to start your own seeds and looking for cheap greenhouse ideas? You can definitely DIY and build a small, sturdy greenhouse if you have the skills. However, not all of us have attained that master level and need to buy an inexpensive small greenhouse until we can upgrade to a better design.
Starting seeds indoors or in a greenhouse can be a great way to extend your growing season. It gives you a headstart on warm weather-loving plants like tomatoes, peppers, and melons.
Read my other posts to learn how to start seeds indoors in six easy steps, where to buy heirloom seeds, and my must-grow garden varieties.
If you want to start seeds but don't have a greenhouse, it's easy to find budget-friendly greenhouse plans online if you want a DIY project. At our house in Arkansas, we had a glass greenhouse we made out of recycled windows. I loved that greenhouse and was sad to let it go. But we have built a larger window greenhouse here on our new farm in South Carolina that I'm completely in love with.
However, the window greenhouse wasn't ready in time for me to start seeds this year. I figured I'd see just how well this inexpensive greenhouse did the job.
The following review includes thoughts on my experience and how we reinforced our plastic cover to help it withstand the elements. Here's a video on how the greenhouse assembly went.
What Materials Are Used for Greenhouses?
Not all mini-greenhouses are created equal! Most of them will have some type of frame with plastic sheeting as a cover. The frame will usually be a wood frame or made with PVC pipe, and the design is usually rectangular in shape.
The purpose of a greenhouse is to protect plants from the weather. It can also increase the inside temperature for better germination and growth. It won't completely block all weather conditions, but it will give an extra layer of protection from the elements.
What Size Should My Greenhouse Be?
I recommend starting with a small 6-foot by 8-foot greenhouse. It is the best size to balance the price of materials and space to grow your favorite plants. You will be able to put in some shelves and have easy access to water and move the plants around as needed.
My Inexpensive Greenhouse Review
After assembling the main frame and stretching the plastic cover across the top, we quickly noticed that it was super flimsy! We decided some alterations were needed. We tried to keep it simple and easy so anyone could follow our tips.
Our Greenhouse Reinforcements
We weighted down the outside of the plastic by placing some cinder blocks on the edges.
We also added some T-posts to the outside middle edge of the cover and tied a cable around the bottom of the posts to secure the plastic. The cable was then stretched across the top of the plastic cover to help anchor the cover in place. We had a windstorm with 40 – 50 mph gusts, and the greenhouse was still standing the next day!
The greenhouse came with wire racks that are durable enough to hold seed trays. We used zip ties to stabilize the racks instead of the clips that came with the kit.
My Opinion on an Inexpensive Greenhouse
They are not a solution if you live in a very cold climate. However, they will extend the growing season slightly if you are in a warmer climate. Even in a warmer climate, I recommend bringing in your plants if there is a chance of frost.
They get very warm during the day if the sun is shining so stay vigilant and make sure to open the door to the greenhouse to prevent the plants from getting scalded on a warm day.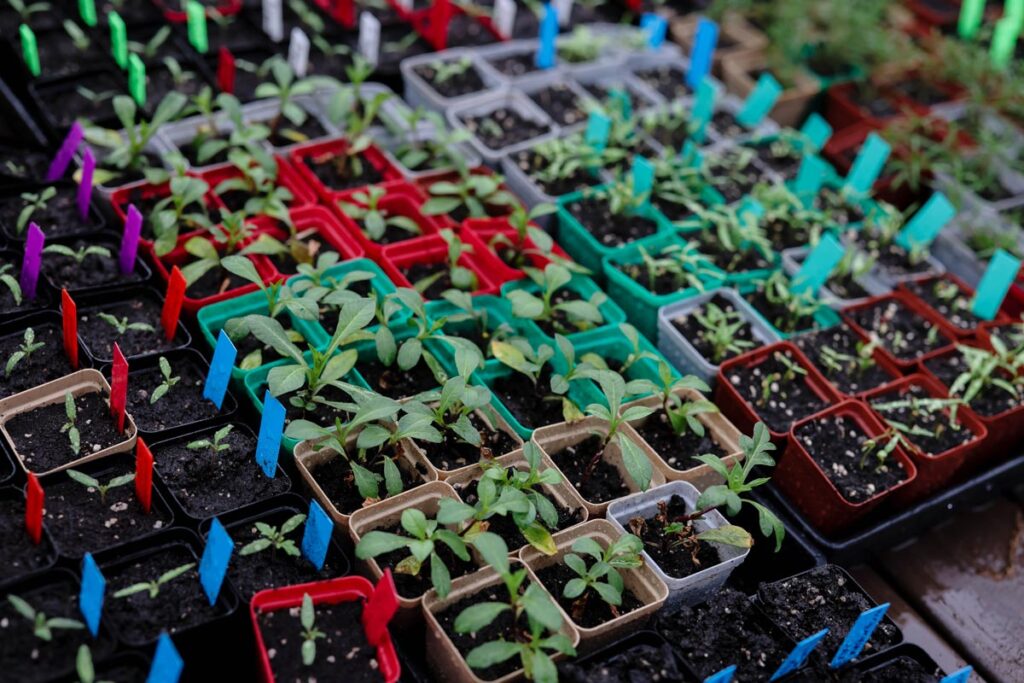 Pros and Cons of Inexpensive Greenhouses
Pros
Plants Get Daily Warmth – If the sun is shining, the plants get daily warmth to encourage growth.
Humidity – The space is tight enough to increase the humidity inside if you are watering your plants regularly.
Protection from Animals – If your cats are mini terrorists like mine, this seems sturdy enough to keep them out.
Easy to Put Together – If I can put it together, you can too!
Head Start – It allows you to have the space to get a head start on gardening.
Cons
Reinforcement Needed – You will need to reinforce the greenhouse to make it durable. Especially if there's a chance of wind or inclement weather.
Move Plants Inside – If there is a chance of below freezing temperature, err on the side of caution and move your plants inside.
Only for Small Gardens – They provide enough space to start seeds for a small garden, but they are not a major season extension for larger gardens.
No Heaters – I wouldn't feel safe using a heater inside the greenhouse at night.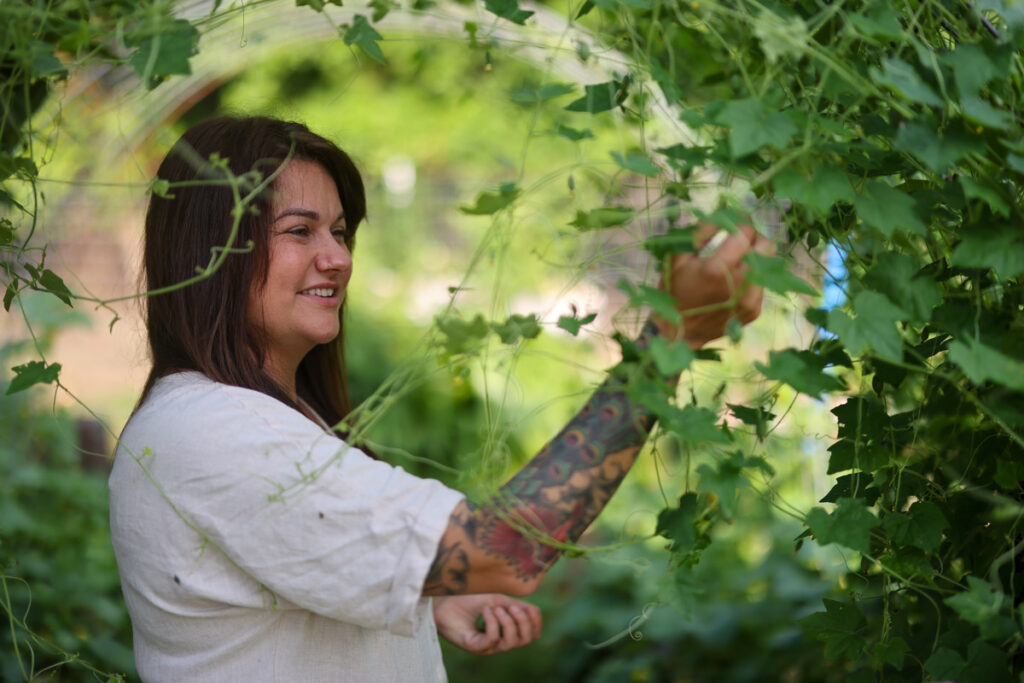 More Gardening Posts that Might Interest You