If you're wanting to grow an organic garden that doesn't include GMO seeds you'll need to know where to buy heirloom seeds. There are many companies that sell them, but which are my favorite and why? In this post, I'm breaking down my top nine favorites, why they're my favorites, and even sharing tips about their website, packaging, and pricing.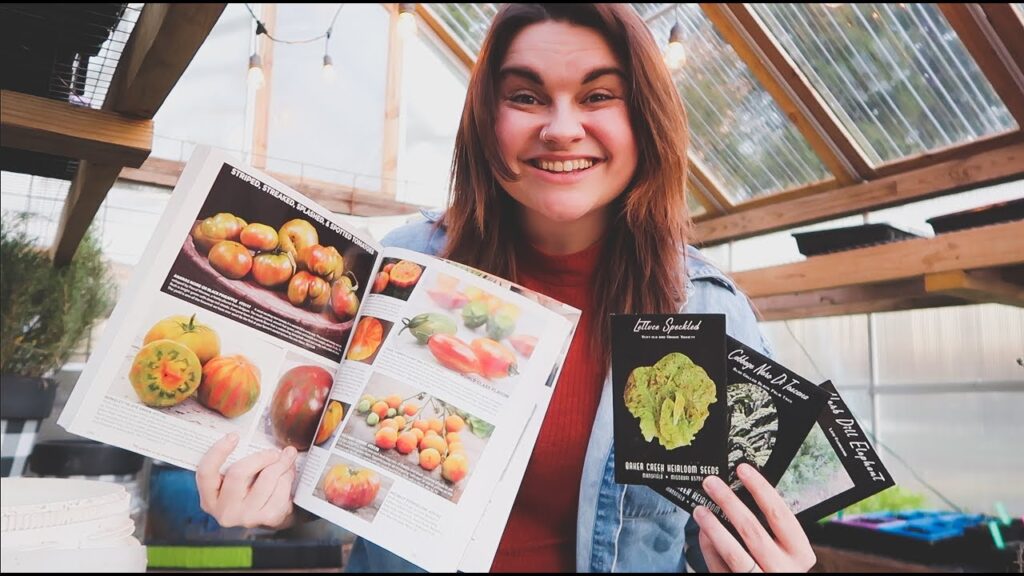 Truly, my heart is for the real food movement. My heart is for gardeners all over to be growing heirloom vegetables in their gardens. On my YouTube channel, Roots and Refuge Farm, I share about my large garden where I grow a lot of different heirloom varieties. The question I get asked the most is, "Where is the best place to get heirloom seeds?" I am excited to share my top picks of where to buy heirloom garden seeds.
Now, you can buy seeds in a lot of places. My advice is to avoid purchasing seeds at places like eBay or Wish or from companies that really have nothing to do with gardening. I prefer to buy from companies who are doing something to further the gardening movement, specifically the heirloom movement. When you purchase seeds, think about what your dollars are supporting. Are you supporting a big corporation or a giant brand that may not be doing anything to further the home gardening movement?
What Are Heirloom Seeds?
Heirloom seeds are open-pollinated seed varieties that are at least 50 years old. Open-pollination simply means the natural pollination of parent plants has produced these seeds versus hybrids that are produced by companies through selective plant breeding.
Heirloom seeds are also not GMO (genetically modified). Almost all plants grown from hybrid seeds produce sterile seeds. If you were to collect the seeds from hybrids, it is likely nothing would grow. If you did get something to grow, it will not be the same plant as the parent plant. Meanwhile, you could collect seeds from heirloom plants and with them grow plants that are very much like the parent plant (provided no cross-pollination occurred naturally in your garden).
Why I Love Heirloom Seeds
You may have heard me tout the merits of heirloom seeds before. I love growing them. Without them, we would lose the wonderful biodiversity of plant life in our world. One of my favorite things about growing heirlooms is that I get to experience something that I might not otherwise ever be able to see or taste. Heirlooms are not the varieties that you will find lining the shelves of our grocery stores. My desire is to bring heirlooms back to the forefront of our culture.
Honest Heirloom Seed Company Review
I am going to share my top 7 picks of where to buy heirloom seeds with information about the companies, websites, packaging, seed quality, and other perks. What I share is purely my opinion based on my experiences buying from all these companies. This is not sponsored content and I am not receiving any compensation from these companies for this review. This is sincerely me, motivated as a consumer who appreciates a good review, helping you out.
I will have links to these companies but they are not affiliate links. I hope that you will support and buy from all of these people who are furthering the real food movement.
Watch the video version of this review to find the best places to buy heirloom seeds.

Top 9 Heirloom Seed Companies
#1 Baker Creek Heirloom Seed Co.
Baker Creek is one of the largest seed companies in the world. They specialize in heirloom and open-pollinated varieties. Their seeds are of great quality with a high germination rate. Baker Creek tests the germination of their seeds and they won't sell them if it doesn't have good germination.
Full Disclosure: When I made my original YouTube video of the best places to buy heirloom seeds, I did not have any relationship with Baker Creek and I still placed them as my top pick. I had been purchasing from them for years and recommending them to other gardeners for years, but they didn't know me from Adam.
Now I have a relationship with them and have even spoken at their expo and planting festival. Truly, getting to know this company and the people who run it on a personal level has only exemplified my confidence in recommending people to them. But again, I am not receiving any form of compensation for this review.
The Baker Creek Heirloom Seed Co. has a beautiful, full-color seed catalog that is one of the prettiest ones that you can get. And it is free! They also have an even larger seed catalog that you can purchase. I just love finding a place to curl up and look at a seed catalog in the winter months, but realistically, most of us are going to buy our seeds online.
Baker Creek Website
Baker Creek's website is really easy to navigate with the seeds separated into categories: vegetables, herbs, and flowers. They have a great selection of seeds.
One of my favorite things about their website are the reviews. When you click on a specific variety, you can scroll down and read real customer reviews from many different gardeners. You can learn the pros and cons of growing that fruit or vegetable. It shows what area the reviewers are growing in and what has worked for them.
This reviews section is something that I haven't found on any other website and I have used it as a resource for years. I have learned so much by reading the reviews on Baker Creek's website, including some great tips and tricks.
Packaging and Cost of Seeds
The Baker Creek packaging is very nice, brightly colored, and has pretty pictures. On the backs of their packages, usually, there are simple growing instructions and a little blurb about the history of that heirloom.
Personally, I think it is more valuable to read the reviews on their website than the back of the packages.
On average, the packages cost $2 to $5 each. The shipping cost is usually free on all North American orders, which includes the U.S., Canada, and Mexico.
One perk of buying from Baker Creek is the free seed packets. The more you spend, the more free seed packets you'll get. And who doesn't love getting free seeds to plant?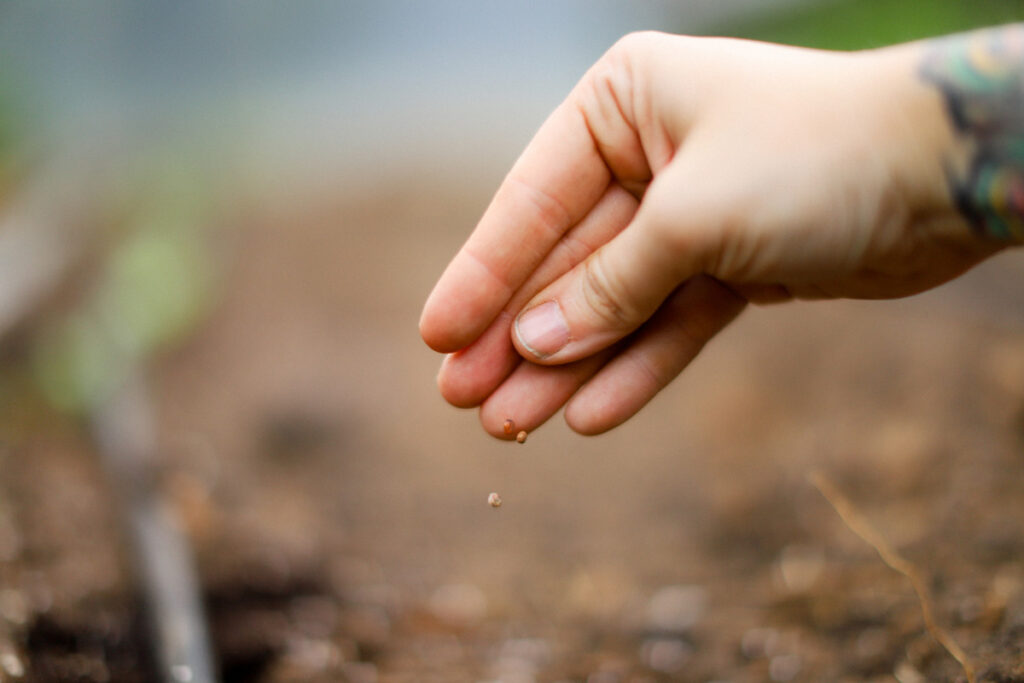 #2 MI Gardener
Luke at MI Gardener is a fellow YouTuber. He has opened a storefront in Michigan and an online store where you can purchase his seeds. He sells all heirloom seeds. I think it is awesome to support a family-run company like this. I have met Luke and his wife personally and they are precious people. They are furthering the knowledge of how to garden and grow real food and that is a great thing.
MI Gardener has quite a nice variety of seeds but is a smaller operation that won't have as big a selection as a large seed company. I have grown multiple varieties from Luke and have had good experiences with him. Several of the things growing in my garden right now are from his seeds.
If you watch Luke's channel, he sows the same seeds you can purchase at MI Gardener for a lot of the things that he grows. So, you can watch his videos for reviews and tips and see how specific seeds grow, and then purchase the seeds on his website.
MI Gardener Website
The MI Gardener website sells heirloom seeds for vegetables, herbs, and flowers. It is easy to navigate with great pictures and good information about each variety. You can also buy other things like soil amendments, fertilizer, and merchandise.
Packaging and Cost of Seeds
The packaging is simple and basic with a photo on the front and a decent amount of information on the back. One of the best things about MI Gardener is the price. It is definitely worth checking out if you are on a budget.
When I recorded the original video to go with this post, all of his seed packets were 99¢ each at full price. The price has since been raised to $2 per packet, which is still very reasonable. And they will go on sale at the end of the season for a discount. You can't beat that!
#3 Hudson Valley Seed Company
I have actually met the owner of this company at a seed expo. I was so impressed with his passion for heirlooms and the stories behind them. He absolutely lights up when he talks about them. I could tell he is a real gardener who has spent a lot of time growing these plants and developing a relationship with each of these varieties.
All of their seeds are certified organic heirloom seeds. I have grown some of Hudson Valley's seeds including sunflower and basil. All of my seeds from them grew great. And they have a beautifully artistic catalog.
Hudson Valley Seed Co Website
Just like their seed catalog, the Hudson Valley website is artistic and beautiful. It won't be hard for you to tell why I love their seed packets so much!
Click on "Art Packs" for the artistic packaging I talk about below.
Packaging and Cost of Seeds
One of the things that really stood out to me about this company is the art on their packages. The packages are absolutely beautiful and what they do for their art is so romantically extra. For each seed variety, the owners commission artists to make an original work of art. They will tell the story of the heirloom to the artist and then have them create a piece of art that tells that story. I love that!
Each packet has a unique painting on the front and then information about the variety on the back. When you open it, the outer packaging unfolds and there is another seed pack inside that contains the seeds and has additional information. You can keep the outer packaging with the art and the story of the heirloom is printed on the inside of it. The art packets cost around $2 to $4 each. They do run sales and a clearance at the end of the year.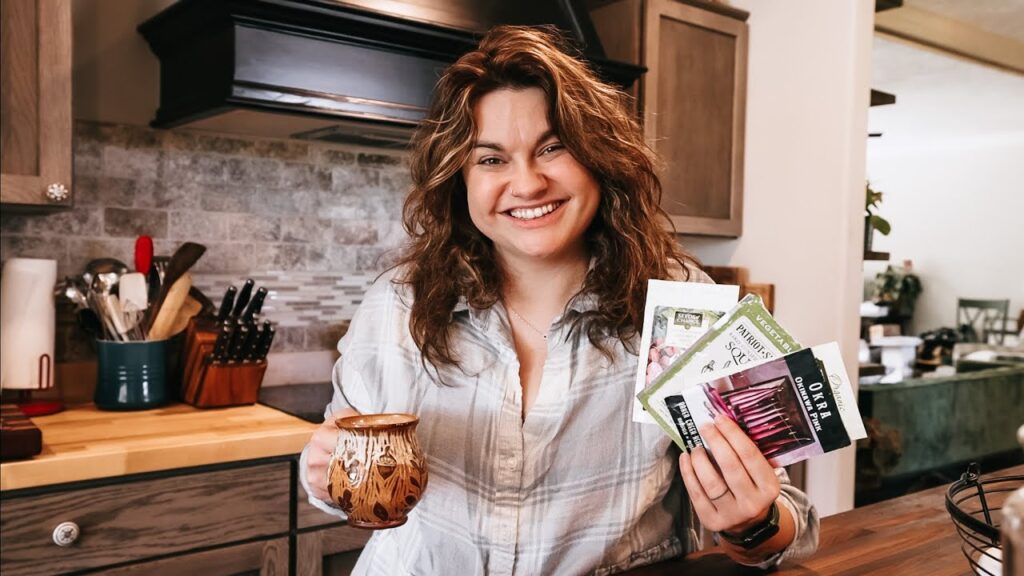 #4 Botanical Interests
I have had nothing but good experiences with the seeds I have purchased from Botanical Interests. I especially like to use them for flowers. I have found varieties of flowers from them that I couldn't find anywhere else.
They also sell a lot of fun custom blends and mixes. For example, you can buy a packet that has different colors of tomatoes in it or a collection of 7 hot chile pepper varieties. Check them out for large seed packets too. I really like to use these when I plan to broadcast a lot of something like salad greens. Their large seed packets often sell for only about $3.79.
Botanical Interests Website
The Botanical Interests website is attractive and easy-to-use which boasts extensive varieties including heirloom and organic and other open-pollinated sustainable seeds.
When ordering online, they have a decent shipping price and your packages will arrive in a pretty box. They also sell many other gardening products, tools and supplies.
Packaging and Cost of Seeds
Botanical Interests has beautiful seed packets and they definitely take the cake on the information that they give you about each seed variety. I really appreciate that each packet has a lot of information and growing instructions.
The prices vary with a good selection costing about $1.50 to $3.50 for most varieties. I have even caught their sales and gotten packs for close to $1 each. You can also earn free packets of seeds when buying from their website.
#5 Tradewinds Fruit
Tradewinds Fruit is a small company. I really like their seed collection because they have rare seeds that I have not found anywhere else including multiple varieties of tomatoes.
I feel confident sending people to them because I have had success growing several different things from Tradewinds. All their seeds have grown great and been exactly what they were supposed to be.
They sell vegetables, herbs, ornamentals and fruits including rare tropical fruits like Baby Kiwi, African Cardamom, and Ylang Ylang Vine. Tradewinds also has cold climate seeds like Saskatoon Serviceberry, Nigra Hollyhock and many others. This morning, I harvested Walking Stick Kale to eat for breakfast that I had purchased from them and grew in my garden.
Tradewinds Fruit Website
The Tradewinds Fruit website is simple and easy to use, often having sales. The majority of seed packets are between $2.00 and $3.50 with some basic varieties as low as $1. When buying from them, I have not had any issues and was able to get answers to questions I had through email. Shipping is free on orders of $30 or more.
Packaging and Cost of Seeds
The packaging usually has a basic image or photo with some information. There is usually not a lot of planting information. But again, the biggest thing that stands out to me about Tradewinds is their very rare and unique varieties.
#6 Seeds Of Change
I wanted to include Seeds Of Change because this is one of the only places I can find a nice variety of heirloom seeds locally. If you like to purchase locally or if you want to put your hands on something and buy it in person instead of online, this is a good company to choose.
Seeds Of Change are available at Tractor Supply and, I believe, Home Depot and Lowe's. Typically when you buy seeds from big box stores, those seed companies are affiliated with the large corporations that are dealing in a lot of GMOs. You aren't buying GMO seeds because those aren't available to the home gardener, but you are buying from a company that promotes GMOs on higher levels.
I do suggest Seeds Of Change as a local option because I have looked into what their company stands for. They don't have an extensive selection, but a good variety of USDA organic seeds.
Seeds Of Change Website
I have never ordered from the Seeds of Change website so, unfortunately, I cannot attest to that at all.
Packaging and Cost of Seeds
I LOVE the packaging of Seeds Of Change! They have a mylar, water-proof, zipper topped seed packaging that is amazing. I honestly wish all other seed companies would get with the program on these packages. Anyone who has ever stood in the garden with a muddy seed pack and dirty hands, struggling to get a few seeds out while trying to save the rest, knows what I am talking about. Seeds Of Change has great packaging. The seed packets usually cost under $3 each.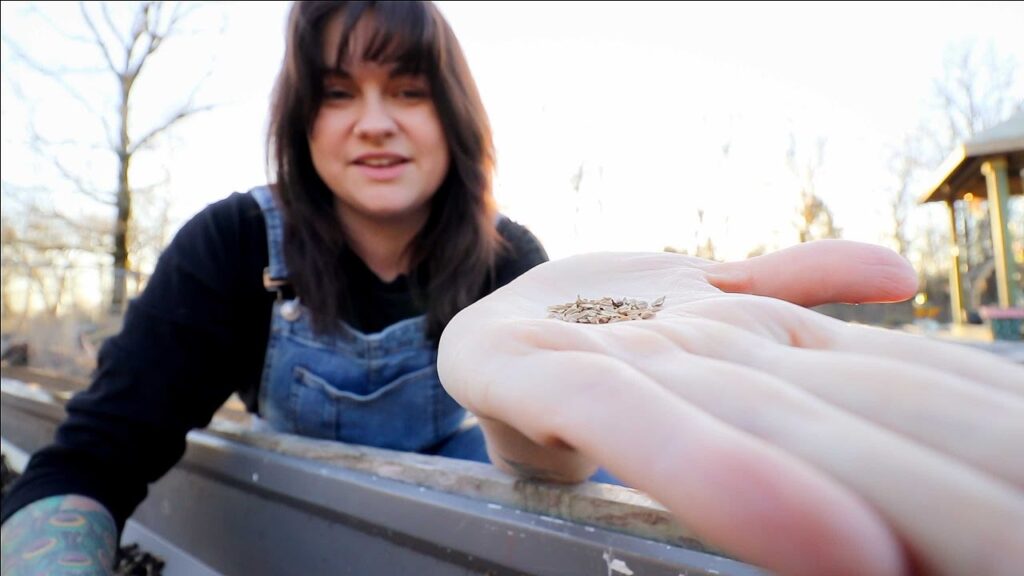 #7 Seeds Now
I usually send people to Seeds Now when they don't want to spend a whole lot of money. Seeds Now have some 99¢ regular-priced seed packs and they will have great sales on top of that. I also understand some people will only want to purchase a small number of seeds. They may only plant a few seeds and may not want to buy more than they need. That also makes Seeds Now a good option for them as their seed packets are small, containing only about 15 seeds. Seeds Now do test their germination and I have had good experiences growing their seeds.
Seeds Now Website
The Seeds Now website is a touch overwhelming to me. It is busy with a lot going on, but they do have good customer service. You will find a decent selection of seeds with cheap shipping.
Packaging and Cost of Seeds
The 99¢ seed packs have about 15 seeds. They come in little bitty plastic bags with no information on them except one small sticker label. The plastic bags are resealable, which is a plus.
Update: Honorable Mention
Since making the original video you can watch above, I wanted to add two more companies to the list: Fruition Seeds and Wild Boar Farms.
I love the tomatoes from Wild Boar Farms. Wild Boar Farms only deals in tomatoes and they are wonderful. I get many of my favorite tomatoes from them. They have created the future heirloom varieties from our generation.
Fruition Seeds is another good choice. They are geared towards northern growers where there is a shorter growing season.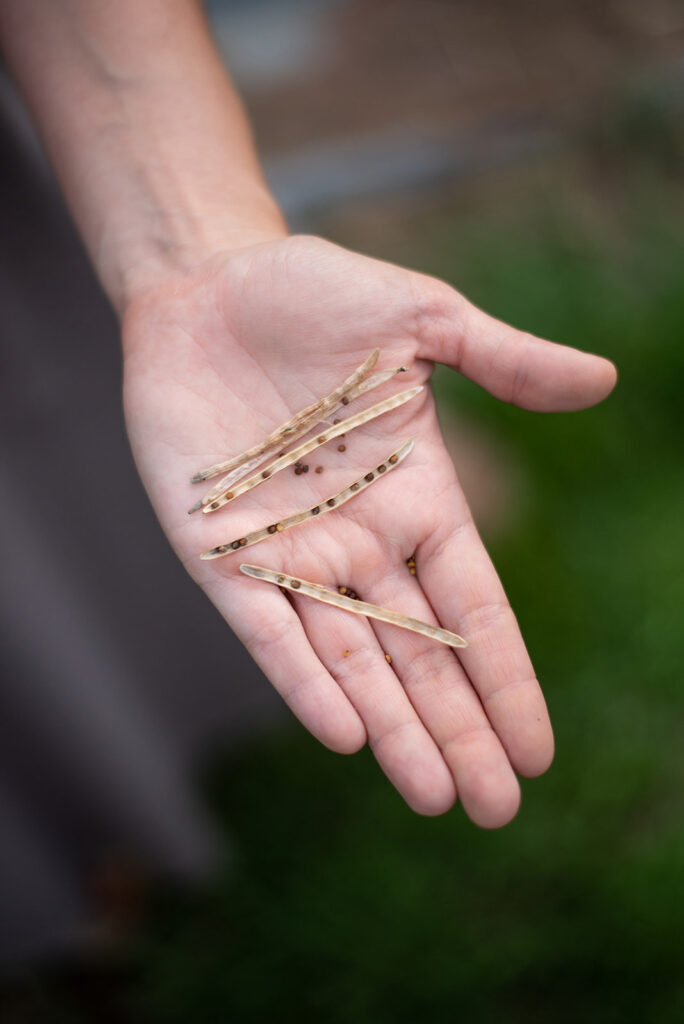 Related Posts About Seeds