Time to get those hands in the soil!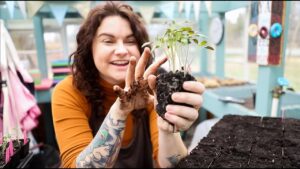 If you know people in your life who want to learn to garden, it's so helpful to be able to teach them. Knowing what they need to know, what they don't need to know, and giving them just the right amount of information to keep them from getting too overwhelmed.
Everything you need to know! How to buy, pollinate and even save seeds. Jess walks through it all!
We spend lots of time in the Garden!
Full on rabbit hole here! Watch one...watch them all =)