It's about to get messy! Farm animals and farm life is up early and gettin' dirty...and we love it!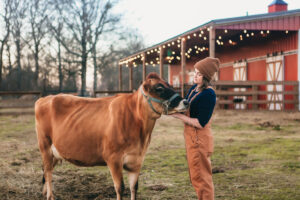 With the throes of spring upon us, I'm reminded of just how much work this homesteading life demands. In this episode, I'm discussing the uniqueness of this lifestyle, as well as how to meet your basic needs while also meeting the basic needs of the farm.
ol' farmers Jess and Miah share on crazy goats, milk cows and other animals.
Roots and Refuge on YouTube
It's messing, it's never convenient, and we love every minute of it! Farm Life Videos