Welcome to the new Roots and Refuge Podcast. We're so glad you're here, and we hope you'll stick around for a while. If you'd like early access to our podcast episodes, join our Patreon page.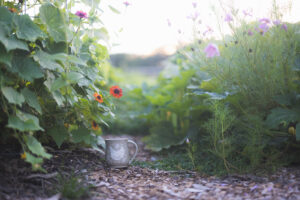 For many people, music, gardening and creativity may not go hand and hand, but for me and my guest on this podcast episode, they absolutely do. Join me and Daniel as we discuss all things creative and their meaning in our lives.
There's a lot more to watch right here!
Are We Losing Access to Solid Information? (We EAT our babies?!)
Isn't She Lovely (Cleaning Up The Summer Garden)
Filling the Gaps (Sowing Root Veggies) | VLOG
How in the world do you say SCUPPERNONG | VLOG
Evening Mini Garden Tour | VLOG
Turkey Processing Day VLOG
My Favorite Ferment (Garden to Kitchen Day) | VLOG
I'm sorry. (Opinions, butchering and apologies)
Much of nothing (I'm glad I'm not a cow) | VLOG