Time to eat! Here are Jess and Miah's favorite recipes, plus tips and tricks for the best room in the house.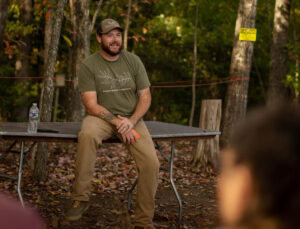 Today I'm excited to welcome Jesse Bickley from Willow Brook Homestead to the Roots and Refuge Podcast. Come join us for a homesteading chat.
The ultimate reward! Cultivated and grown, now it's time to cook up memories!
Roots and Refuge on YouTube
Hang out in the kitchen and let's cook! Recipe Videos
Making BUTTER from our dairy cow's milk
A tasty tomato treat (in the midst of chaos and grace) | VLOG
Harvest and Cook a Homestead Dinner with Me (Spatchcock chicken) | VLOG
I've been waiting for THIS! (Cook Sweet Potato Hash with me!) | VLOG
This Salsa Making Didn't Go As Planned (Sort-of a recipe) | Roots and Refuge Kitchen
Easy Fridge Pickles | Preserving the Harvest
Tomatoes are better than dinner (and how to use a lot of BASIL) | VLOG
How to Make Homemade Elderberry Syrup | Roots and Refuge Farm
How to Make Mayo from Scratch | Roots and Refuge Kitchen